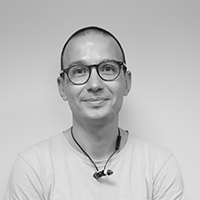 I have finished my PhD in which I explored different usability issues that affect usefulness of Handheld Augmented Reality (AR) systems. The motivation to dig into this research area comes from my perception of life. I see the environment we live in as a fascinating place filled with countless interesting objects and people. This vibrant space is possibly the richest source of visual, audio and tactile stimuli that fabricates our everyday life experiences. Yet, we spend more time than ever interacting within digital media confined to screens, which often serve to disconnect us from the physical space we live in.
How can we escape from the glow of the screen and bring digital and physical worlds together and how can we make the world itself a user interface for digital interactions ( Höllerer & Feiner 2004; Wellner et al. 1993)?
The answer is obvious: AUGMENTED REALITY.
During my 4 years at Lancaster University I managed to publish at top ranking conferences such as CHI, ISMAR, ICMI and MobileHCI (Google Scholar). I now co-direct HCIUP Lab - Humans Interacting with Computers @ University of Primorska. HICUP is laboratory at Faculty of Mathematics, Natural Sciences and Information Technologies (FAMNIT) where I continue my research in the field of Augmented Reality and Human Computer Interaction. If you want to join me and my friends, I am more than willing to collaborate :). For up to date info follow me on Twitter or LinkedIn.
Site last updated: 9.1.2015